Home Inspection in Southern California, including Lancaster & Palmdale CA, Antelope and Santa Clarita Valleys
Call to Schedule 661-317-5770
As a long time inspector, I provide professional, Certified Inspection services to Palmdale and Lancaster CA, Southern California. I'm a professional and my interests are providing a quality inspection service and nothing else. I'm a Licensed General Contractor and have a unique insight to your residential or commercial buildings functions and design. But I'm a professional inspector and I don't work on properties I've inspected. I've been inspecting properties for over a decade and have a wealth of experience to offer you, my clients. Serving areas in Palmdale CA, Lancaster, Santa Clarita, Valencia and the Antelope Valley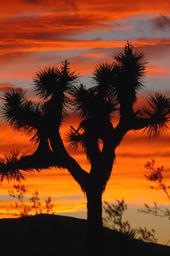 I provide on time reliable service and easy to read reports with digital pictures. I'm independent and my only interest at YOUR transaction is your inspection and making sure I convey information is an easy to read and comprehend format. If you're buying a property in Palmdale or Lancaster CA, the Antelope or Santa Clarita Valleys. Give me a call, I'm professional, reasonable and knowledgeable.
My only interest as your Home Inspector is to help you evaluate your purchase. Whether you are buying in Palmdale, Lancaster, the Antelope Valley or in southern california. I provide a thorough inspection report and fast service.
If you will allow me to be of service, I will provide my best service possible!
Why trust Spec-Rite's Inspector, Tim Spargo? It's about experience and knowledge!!
I'm a Certified Master Inspector CMI.

I'm a Licensed General Contractor

Realtors and Property Buyers, is your inspector BLIND, we're not!

I'm a Certified Commercial Property Inspector

I have over a decade of Inspection Experience

I'm a Lancaster Ca resident, serving Palmdale and neighboring Southern California Communities.

I'm available Saturdays

I use Digital, Easy to Read Reports with Pictures

Educated and Professional - Specialty Home Inspection Courses taken in Roofing, Plumbing, Electrical, Commercial and others.